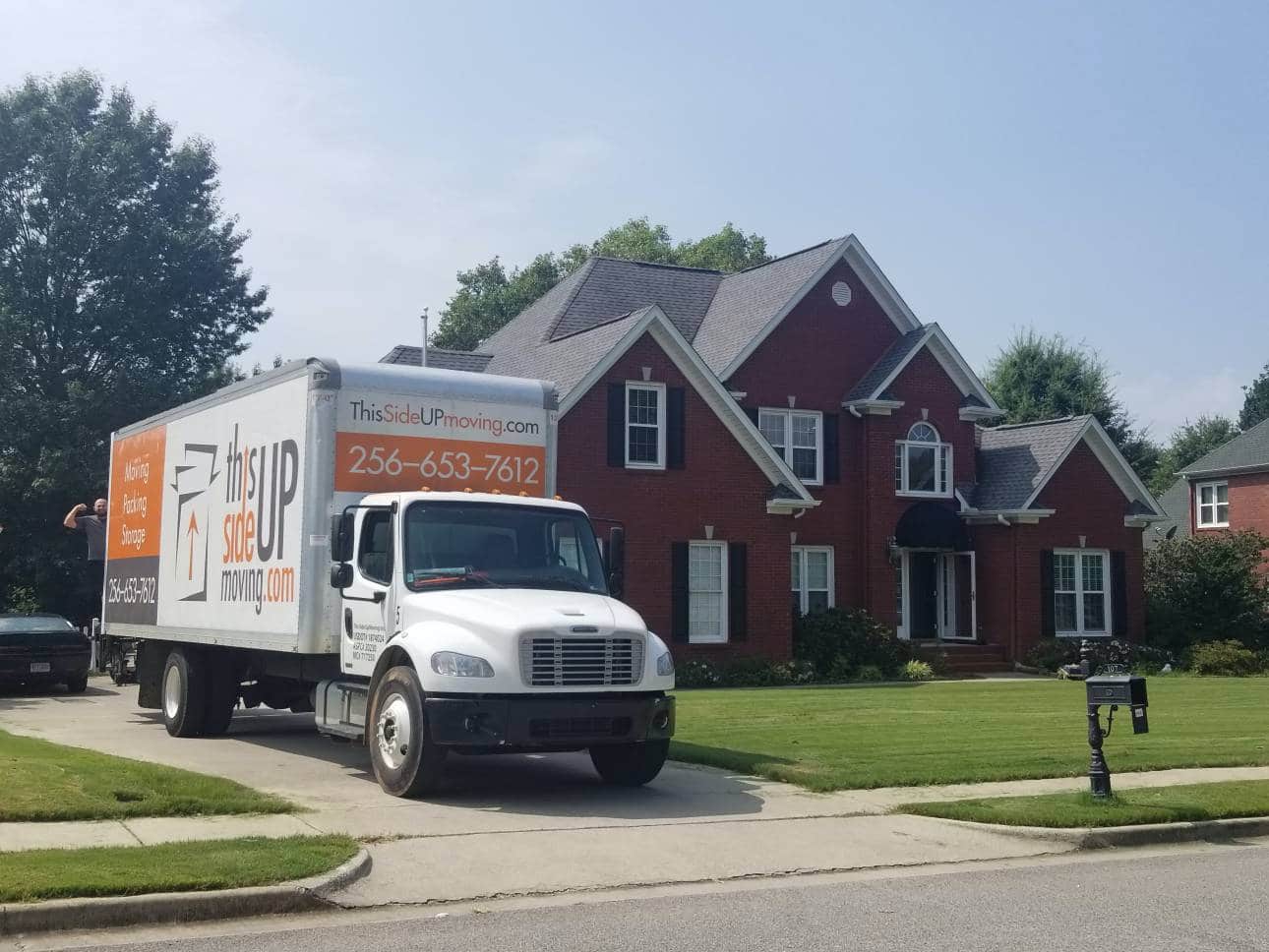 Let Us Take You Home
We manage residential moves of all kinds, whether it's local, intrastate or long distance. The first step we take in assessing your move is understanding your specific needs. By understanding your requirements, we can adequately prepare you for what to expect and build a personalized moving strategy that secures a positive moving experience.
Tips Before You Move
Below we have compiled some tips that may assist our customers during the pre-move process.
Do not pack with masking tape or slim cellophane tape. Use PVC (poly-vinyl chloride).
Utilize newspapers just to cushion belongings, not for wrapping things. The ink on the newspapers may rub off and can recolor items, for example, fine china.
Pack similar items together. Try not to pack a fragile china figurine in a similar container with cast iron frying pan, for instance.
Wind electrical cords, tightening them so they don't dangle.
Seal containers firmly with tape, aside from those containing things that must be left open for the van operator's inspection.
Fill this form to get your free estimate!
8 Critical Things You Need To Prepare For Movers
Getting ready to move? Here's 8 tips on moving effectively while using a moving company like us.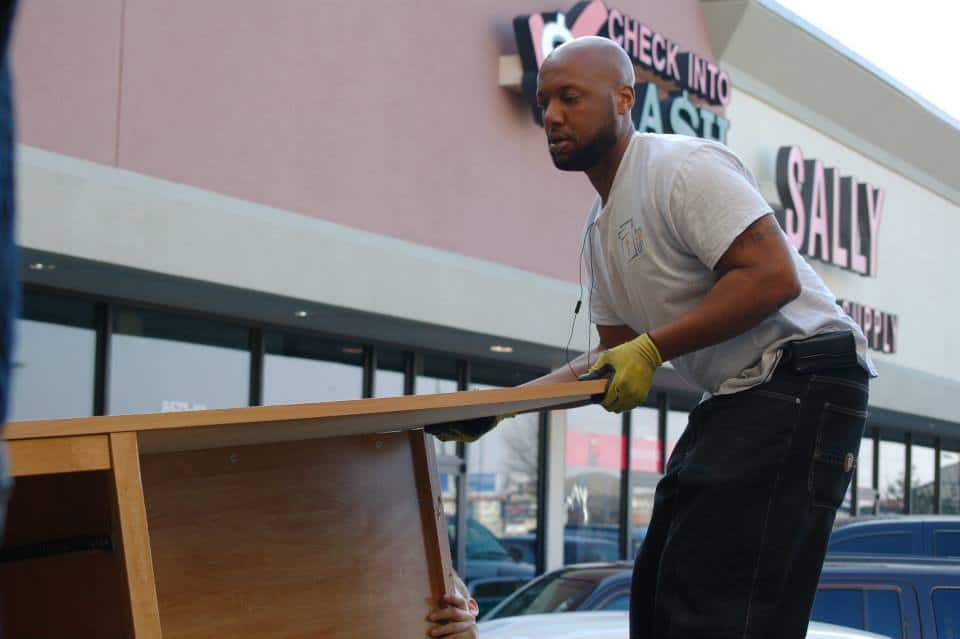 Be Thorough
When hiring a mover, make sure you and the company are fully aware of all property to be moved
Often, a mover can do an in-home or video tour
Don't always choose the lowest price, that doesn't mean the best
Review Their Estimate
Even if you feel you talked about everything, review the estimate
Walk through your house and property to check off any line items
Make note of additional concerns and contact the mover
If Possible, Make an Inventory
The average American home has a lot of individual items
Inventory as much as possible, emphasizing your expensive items
This allows you to check your moved property at your new location to make sure everything made it
If You are Packing, Pack Smart
Avoid mixing items from different rooms in the same box
Give plenty of time for your kitchen
Pack important and sentimental in specially marked boxes for easy access
Make sure the movers leave boxes you need quickly closest to the door.
Establish a Set Moving Date as Soon as Possible.
You don't want the date to be a guess.
You need to be mentally prepared for the move.
Make time to prepare your home and pack certain special, fragile objects. This is never good to do in a rush.
Know What Cannot Be Transported
Ask your mover for a list of things they won't move
It's usually chemicals or money and varies with each mover
Contact us to talk about items you might have concerns with
Create a Packing Plan
While the mover may do most of the packing, have a plan
We have done a lot of moves but we don't know your preferences
If possible, email it to the mover before the moving day
Establish Knowledge about Insurance
Talk to your mover about insurance
Ask what it does and does not cover
Testimonials of Our clients
This Side Up Moving made our recent move a wonderful experience. The staff were all extremely professional and courteous. Everything went smoothly from the estimate by Matthew, to the packing/loading and delivery. We have a lot of antiques and the loading team (Brett, Dareon, and Jayden) took extra care to ensure they were well protected. They were quick and efficient in their loading process. Alvin, Mason, and Kanoa delivered our household goods the next day. They were also very efficient in the unloading process. They took extra care not to scratchthe floors of the new house, which we truly appreciate. They also unloaded a gun safe from our F-250 that my husband had picked up earlier in the day (all pre-arranged with This Side Up Moving). An absolutely amazing team! Kristi and Shelby (I hope I have the names right) we kind and very customer oriented as well. They answered all my questions quickly...excellent customer service! I would highly recommend This Side Up Moving for any move, local or out-of-state. Thank you for an excellent moving experience!!

Marilyn Cain
15:44 29 Nov 21
Very happy with this company. From the initial phone call to final item they were professional and respectful. Shelby was polite and informative during my initial call. This being my first time using a moving company she answered questions I didn't even know I had 😀. Then Mason and Zak were efficient, nice, and treated myself and my furniture with respect. They even finished 30 minutes earlier than expected which saved us some money. Would highly recommend the company for any of your moving needs.

Michele Johns
16:38 17 Nov 21
I'm a realtor. I've personally used their services and recommended them to clients. Always a great experience!

Kory And Marty Alfred
15:13 16 Nov 21
This Side Up Moving and Storage is the RIGHT side up for me! The men, Torrey, Jamarr, Joey, and Kenneth, are professional and great to work with. The estimating process is easy, quick, and accurate. The Packers knocked out the task under the estimated time. Thank you This Side Up team!

Joe Crowhurst
23:21 15 Nov 21
Dylan, Devin and Tim were a great help to me and a delight to work with. They were very enjoyable and hard working, making the process of moving smooth and less stressful. I would be glad to have them work for me again.

Sarah Edman
17:01 10 Nov 21

Soo late in doing this... but the experience was amazing! We have moved alot but this was hands down the smoothest one ever ! The guys were so polite and quick yet efficient!!!

Arsalan Shaikh
18:57 11 Oct 21
This Side Up movers moved my family on August 11, which was the hottest day of the year! The movers were diligent, careful, conscientious, and very polite- even with a heat index of 110F and I can't even imagine how hot it was in the back of the truck. They moved my mother-in-law's precious piano like it was their own family heirloom. We can't express our thanks enough to Jordan, Kenneth, Kaliah, and Gerrod. An outstanding experience overall.

Erin Richardson
20:07 25 Sep 21
Outstanding job today by Jay, Jordan and Dillon! They were very thorough in protecting each item before loading the truck. Then took extra care to ensure that everything was placed exactly where we wanted it.My move is divided into (2) parts - today they moved us from the apartment to the new house. On Monday, they'll move the rest of our belongings from storage. I've requested Jay, Jordan and Dillon again for the move on Monday, great crew!This Side Up took provided top notch service. I highly recommend giving Kristy a call if you're planning a move!Thanks guys!

Jim Shepherd
19:40 17 Sep 21
Zack, Jake, Brett, and Devin are an awesome team. Very friendly and professional. Thank you guys!

Susan Caldwell
13:15 28 Aug 21
This Side Up Moving is definitely the way to go! All of the staff that we either spoke to on the phone or spoke with in person were so helpful and friendly. Due to us moving into a new build and our closing being pushed back, we had some scheduling issues (for us, not the moving company). This Side Up was very understanding and worked with us on getting our belongings moved to the new location as soon as they could. As far as the actual movers, they did amazing! We had Zack, Calvin, Garrod, Marcus and Brett. They were so careful with our belongings and our new walls! Not one scratch even in a tight 90 degree staircase! I was very impressed with Zack and Garrod getting some lager pieces upstairs. Everyone was very respectful of both houses and all of our stuff. I highly recommend this company for your next move!

Jessie Babcock
21:50 26 Aug 21
We use TSU for our resident moves and as usual, the team they provided for our resident were so professional and kind. Zack, Gerrod, and Kanoa did such a great job and were kind to her during such an emotional time for her. Would highly recommend this moving company to any one of our incoming families. They always have such a quick and hassle free response as well!

Catherine Binkley
13:41 25 Aug 21
First, I started off by contacting three local moving companies in the Huntsville, AL area. Kristy, at "This Side Up", was the only one that offered an immediate and friendly explanation of their moving procedures, policies and how I might fit into their service and schedule in a timely manner. It was a clear and easy decision to sign-up with 'This Side Up" for my move.The best part of my interface with "This Side UP" was with the packjng and moving personnel of the company. It was obvious that the company culture centered on the customer with professional, friendly and accommodating support by all of the workers. Few organizations are able to have workers that are so focused on productivity in such a cheerful and cooperative manner. Each worker gave me the satisfaction that they were not just handling my possessions but were personally caring for each item that they packed or moved.During the packing, I had to change some appointments dealing with the sale of my home. "This Side Up" managers readily adapted their schedule to meet my needs. I really appreciated this support.The highlight of the move was that I had no damage at all - no nicks on my furniture and no dents in my walls. This is what a truly professional moving company is all about. I wholeheartedly recommend "This Side Up" to handle any and all of your moving needs.

John Phillip
18:16 23 Aug 21
I am a return customer to This Side Up, though it has been a few years. Zack and Kalai are super professional and friendly and made moving my mom into her new apartment so much easier for us! They were very careful with everything! Thanks so much, we will definitely use This Side Up again!

Zach, Jay, and Gerrod did an excellent job for us. Treated everything with care and hustled to beat the estimated time. Will do business with again.

Andrew Barber
13:30 12 Aug 21
Zack and Kalai were friendly, courteous and very efficient. Someone recommended this company to me and I will be recommending them to others.

Paul Norris
21:27 10 Aug 21
Torrey and Marcus were absolutely outstanding during our move!!! They made a tough job so easy !! Very professional, friendly and worked so hard to get every piece of furniture and every box moved into each room and set up. So blessed to get to know and work with these guys!

Jill Lancaster
20:39 05 Aug 21
Dareon,torrey,gio,and walker were a great help today thanks to this side up

Tyler, Dareon, and Malik were fabulous today. They worked quickly and were very conscientious about load the truck and using all the available space. I appreciated their courtesy and consideration in everything they did.

Cathy McMullan
18:18 22 Jul 21
Thank you to the great crew that ran our move: Graham, Dareon, Malik, Brett. They took great care with our belongings and kept up with communication and schedule.

Scott Hinckley
22:00 21 Jul 21
Dareon, Torrey, Marcus moved fast and were very helpful.

Joni Boulet
02:52 21 Jul 21
Dealing with This Side Up was easy. The staff took time to discuss moving options on the phone and sent multiple estimates. The crew (Brett, Malik, and Donnie) showed up on time and did a great job moving our things. I would recommend This Side Up for anyone looking to move.

Benjamin East
21:22 20 Jul 21
Jay and Dylan were amazing! They were very professional and efficient in unpacking all of our items safely.They also had great customer service!

Sienna Fleming
19:40 19 Jul 21
Joey and Dareon were fantastic! They were on time, professional, careful, and efficient. We couldn't have asked for a better experience. This was a last minute, quick move and This Side Up did an amazing job of helping us out. We will definitely use them again and I highly recommend them!

Natalie Temple
17:10 19 Jul 21
Joey & Darion arrived early, were very professional, courteous, competent and handled our possessions with care.

Barbara Bozeman
00:38 17 Jul 21
Dareon and tyrel H Were a great duo and got it done really fast and moved great thanks a lot

Nomyong Ho
16:42 15 Jul 21
Dareon,jordan,tyler.H and Gio were a wonderful group that got things done fast

William Mull
21:28 13 Jul 21
Great response. Got me on thier schedule for the time I needed. Hopefully the move will be equally successful.

Janet Collins
19:01 13 Jul 21

Dareon and Brett worked expeditiously and made a good team. I am very impressed with the speed and care taken during my move. Thanks!

Beverly Fowler
18:08 12 Jul 21
Ethan, Jordan, and John were fantastic to work with!

Grant Hershbine
22:02 10 Jul 21
Dareon,Jordan,Gio did a wonderful helpful job

Janghun Lee
21:16 10 Jul 21
Mario, Ethan, Calvin, and Donnie were amazing movers! Timely, professional and took care of all of our stuff. Would love to have this crew move our stuff again! Awesome guys and service!

Mary Drayton
19:17 10 Jul 21
Ethan, John and Jordan moved us from Madison AL to New Market. They were courteous, fast, and did not damage anything. We have used other movers in the past, including one of the local competitors. The crew from This Side Up was fantastic. If you are moving, I would highly recommend This Side Up Moving and Storage.

David Lewis
14:27 10 Jul 21
Wonderful staff, wonderful move. On time, better than estimated and very professional. I worried about Tropical Storm Elsa riding up the coast and following the truck and team. But Alex and his team went the extra "mile" to beat the storm and unload etc. Thanks everyone at This Side Up.

Kevin Clark
14:57 08 Jul 21
D, Jordan B., Andrew, and Mario all did great. Rather amazing actually.

Brace Senior
20:16 06 Jul 21

This was the 2nd move for my household. To my new home, with 2 stories. Prince, Joey & Dareon were great. Everything was placed where I wanted it. They had a lot of heavy furniture to move upstairs and they did a great job! Best moving experience ever!

Vicki Whisenand
17:47 02 Jul 21
Joey, prince, and dareon helped us move into our new house and were great! Super fast. The whole move took about 3 hours to unload and we had a bunch of stuff. Extremely happy with the quality of service they provided. Will be recommending to anyone looking to move.

andrew robbins
17:46 02 Jul 21
Zak, Calvin and Jordan were amazing! These guys were on time and got the job done efficiently. They were cautious with all my objects but very cautious with the ones I cared most about.

Lillianna Matthews
02:39 27 Jun 21
Ethan, Marcus and Dareon helped us with a local move - they were professional, efficient and did a great job. I would happily use them again if we need more moving help!

Gregory Thomas
02:03 26 Jun 21
Zak and Ethan arrived ahead of schedule. Both were clean cut and very professional. They knew exactly how to handle my very heavy oversized office furniture. I will highly recommend this company and these men to my friends.

Donna Haddox
22:53 25 Jun 21
First and foremost, when I called I was super last minute with the move and all my details. Kristy was extremely accomodating and made sure every detail was accounted for. On the day of the move the guys gave me a call and arrived in an extremely prompt manner. Brett, Jay and Tyler H were AMAZING! They cared for our items as if they were their own, they were extremely attentive and moved everything swiftly and meticulously. This was the best moving experience I have had by a long shot. If you're looking for a moving company these are the guys for you.

Jasmin Ayivor
19:48 25 Jun 21
Tori, Marcus, and crew did a great job with our move. We move often and this has been one of our best. They were careful with our belongings, any problems were solved immediately and fairly, and they a pleasure to work with. We would call TSU again.

Matthew Hoefer
16:32 25 Jun 21
Jay, Joey, and Alec did a great job.

Dennis Crumley
19:53 24 Jun 21
The crew from This Side Is Up was fantastic at helping get all of our office furniture (desks, file cabinets, etc.) moved quickly and efficiently.Tim, Weston, Dareon, Zack, Mario, and Courtney were very professional and helpful.

Matthew Creel
15:35 24 Jun 21
Alvin, Ethan, and Kanoa were amazing! Thank you This Side Up, you have some awesome employees.

Vikki Rickard
19:07 23 Jun 21