Your Local Huntsville Moving Company
Serving the Huntsville, AL Greater Area!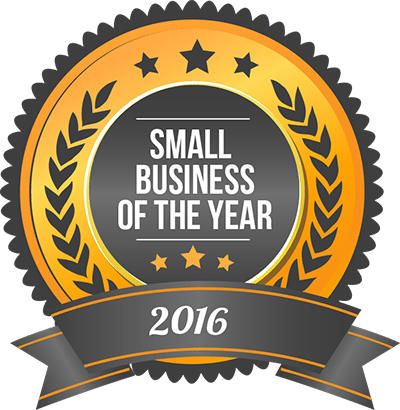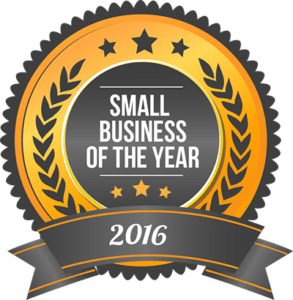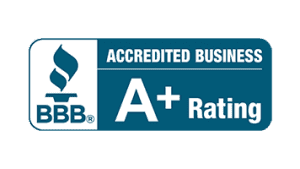 Fill out this form to claim your FREE estimate!
Affordable and a top rated company, This Side Up Moving is the smart choice. Whether you are moving to the next neighborhood or a long distance away, we provide a moving experience that is hassle and worry free. We can handle both commercial and residential moves, provide boxes, packing, equipment, world-class trucks, cleaning and storage- a full service! 
This Side Up understands the key to commercial moves is communication and organization. Our commercial movers in Huntsville will set up a cohesive move plan customized to fit…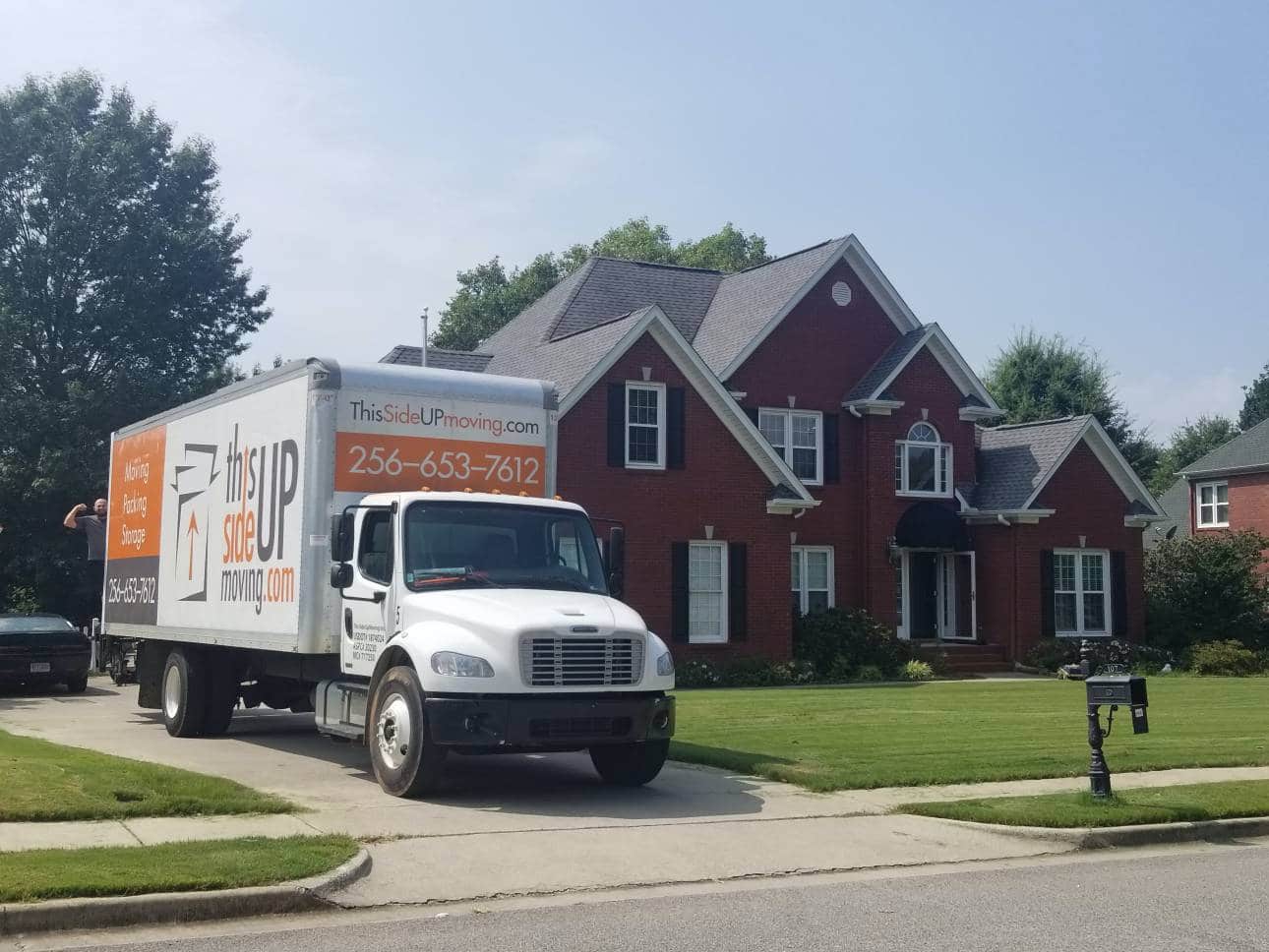 We specialize in all types of local moves including houses, storage facilities, condos, apartments and assisted living homes. Let our team of local movers in Huntsville help you.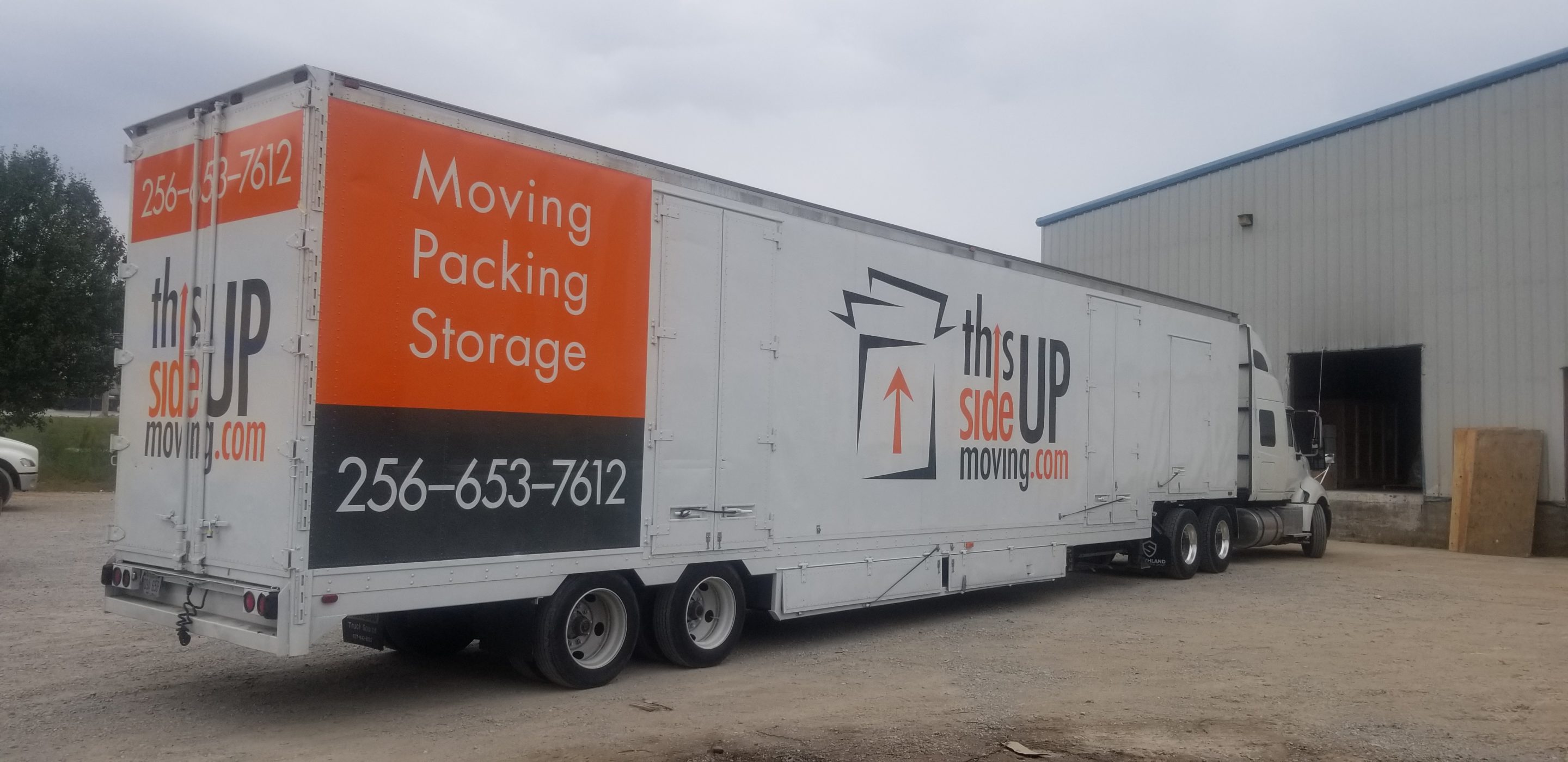 Moving across the state or across the country? This Side Up Moving can will get you there! We're here to help. Our professional long distance movers in Huntsville are ready to take the stress out of your next move.
Designer furniture and delicate artwork need proper handling, moving and storing. It requires special hands that have years of experience in handling these specialty items. Let us be your special hands...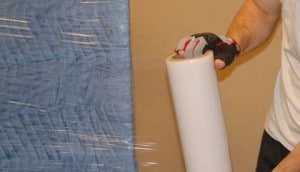 This Side Up understands that packing can be the most time consuming aspect of a move, which is why we offer the service of packing and unpacking…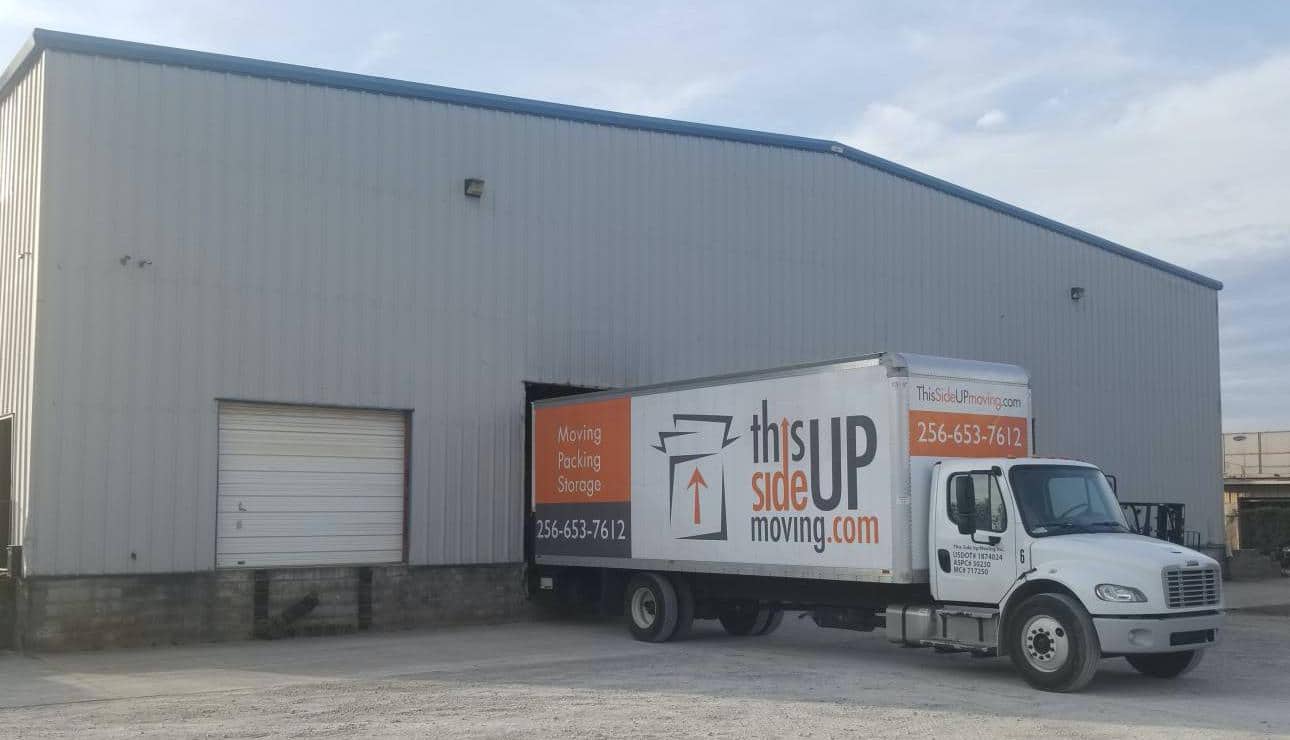 Looking for a storage facility to hold your belongings? Our customers find value in utilizing our onsite, climate-controlled storage facilities during home renovations, downsizing, and during transitional living between homes.
Testimonials of our clients
We moved last week and had two great groups of movers. On Monday, Alec, Kylen, Kenneth and Manny helped us. On Tuesday, Jason, Vernetto, A.J. and Zach took over. We were so pleased with both groups. They were all very professional and took great care of our possessions. I would strongly recommend This Side Up Moving for your future move.

Mitch Shelly
21:13 23 Jun 22
We could not have been more pleased with the moving services that THIS SIDE UP provided to our family! Our first day of moving included Alec, Kylen, Kenneth, and Manny. Our second day, Jason, Vernetto, A.J., and Zach assisted us with our move. These guys were ALL so very professional, courteous, and extremely knowledgable in the moving process. Thank you guys for everything you did to make a move lots easier:)

Sally Shelly
20:58 23 Jun 22
Alvin, Asa, Kanoa were fantastic with our move. Super friendly and professional bunch of guys. Would highly recommend them. Thanks this side up moving.

Hale Comer
00:25 23 Jun 22
The movers were great— they packed up everything with extreme care, wrapped all furniture and made sure everything stayed clean and undamaged. Both loading and unloading they were quick and super professional. They did a GREAT job! My only gripe is that when all was said and done they did charge $150 over the quoted amount, which was a bummer.

April Skrine
14:18 22 Jun 22
Had a great experience with Cameron, Kylen, and Markese. They were on time, never stopped moving and on a 95 degree Alabama day! It was a pleasure working with This Side Up and these gentleman. Thank you all!Ashley and Mike

Moving with This Side Up was such a great experience. We used them for each of the several days of our move. The guys, Alec, Kylen, Kenneth, and Manny were so helpful. We also had great help from another group of guys, Jason, Vernetto, AJ, and Zach. We would not have been able to make our move without them!

Harriet Shelly
03:32 21 Jun 22
Cameron and Juster are the greatest. Thank you so much for assigning them to my move. They are some of the most respectable young men I have had the pleasure to meet and I will definitely ask for them again for any moving needs. This Side Up Moving has my vote 👍 and rocks!~ Vera & Laura

Laura Curtis
22:37 17 Jun 22
We had to move all of our furniture into our garage for some home improvement work, and TSU did an AMAZING job on both visits and in appointment setup. Joey, Kenneth, Holland and Cameron were super professional, friendly, careful and efficient. Our house has a steep driveway and narrow staircase and the teams managed to navigate everything without scratching walls or furniture (which was serious impressed - I regularly mess up the walls when carrying a laundry basket). Kristy worked with me on changing contractor dates to meet our appointment needs and was super lovely and responsive. I'm in no hurry to move, but when I do I will absolutely call This Side Up again!

Lindsey Lilly-Grinstead
19:09 15 Jun 22
Had great help finding what I was looking for.

Debbie Quinn
11:33 14 Jun 22
Started off with Matthew coming out to look around and provide me a quote. Very professional and prompt. Delivery day- call them ACAC (Antonio, Christian, Asa, and Cameron), very young professionals. They arrived promptly and started to work. Works well as a team. I am requesting the ACAC crew for delivery. No more planned moves but if I did I will definitely be calling the company back.

Andrea Dailey
13:49 04 Jun 22
This is the best moving company we have used! Zak and Richard were professional and provided excellent moving service! They called when they were on their way and arrived on time. They moved all of our items with care and within the estimated timeframe. We will definitely use this company again and ask for Zak and Richard. Highly recommend Zak and Richard and This Side Up Moving!

Colleen Johnson
12:44 28 May 22
My mother-in-law's move went off without a hitch today. The movers were courteous, accomodating, and very professional. Asa and AJ did an excellent job. This Side Up is the best moving company we have ever used in Huntsville!

Karen Albright
00:47 26 May 22
Dillan & Ace provided exceptional service!!!

Keith Bryant
18:10 24 May 22
A co-worker recommended This Side Up Moving and I am glad I went with this company. The level of communication was phenomenal. Cameron and Kanoa were careful, respectful and even shared a few pointers on how to safely assemble/disassemble some of my pieces of furniture. While there was an issue with the truck, This Side Up was more than supportive and accommodating. I would recommend and would also use in the future.

I had Asa and José load up my stuff and take it to storage. They were friendly and professional. They took great care of all of my belongings. Highly recommend!

Brandon Bess
00:24 14 May 22
I had a great experience with Jamar and Dylan from This Side Up Moving. I thought the pricing was fair and they did a quick and efficient job. They were courteous and professional, and although I was hesitant to use a moving company at first (this was my first time), I was so glad that I did, as it made a stressful event much more manageable.

Getting Gathered
18:08 13 May 22
Zak, Kenneth and Richard were awesome and very accommodating. I higly recommend this company, especially this crew.

Jeremy Curtis
00:02 11 May 22
We had a great experience with This Side Up Moving. Cameron, David, Charles and Kenneth were on time, polite, capable and strong. They took great care with our belongings to make sure they were transported safely. We highly recommend them for anyone's move.

Bob Bolling
21:36 10 May 22
David and Dylan were very professional, proficient and fast. I would highly recommend theses two for any moves in the future

Yovar Jones
19:05 09 May 22
Awesome service from the first call with Shelby to get an Estimate and scheduling, then all the way through the move with Antonio Potter and Dareon Jones! They did a great job with my move and I highly recommend this company for your moving needs!

Pamela Fann
15:48 05 May 22
Zak and Holland were excellent movers. They had a positive attitude, and were cheerful, helpful and kind. They were careful with our belongs and respectful of our needs. Thanks Zak and Holland

Antonio and Kenneth just left my house and I can not say enough WONDERFUL things about them! They communicated extremely well with each other and myself, and handled my dog and kids patiently.They finished moving 12 big, bulky furniture pieces up a steep flight of 2nd story stairs effortlessly. They even helped me rearrange some things in my downstairs before they left!As far as the corporate side- Shelby was my coordinator and was friendly, easy toUnderstand, and gave me thorough breakdown of cost. I have moved 5 times and I will definitely be calling "This SIDE UP" for all my future moves!

Alison Carvalho
19:50 02 May 22
Joey, Cameron Hill and Holland are amazing professionals! Their work ethic spoke so well for this company! Are you sure one of you is not the company owner??? You will not be disappointed in this team!!!

Katherine Burgess
20:26 27 Apr 22
Dylan and Jaamar did a great job, very professional and worked quickly to get the job done.

Donna Bass
12:32 27 Apr 22
We have used this company several times, the last time was yesterday to move my father to a retirement community. Ty and Dee were excellent. They treated my father with respect and his belongings carefully. I would not hesitate to recommend!! Very happy customer!

Lee Anna Wright
12:06 26 Apr 22
Zach and Antonio Hollins were very professional and courteous. I highly recommend them for any move.

Tim McConnell
16:06 25 Apr 22
Dylan, Charles, and Dareon were polite, professional, and did a stellar job preparing and moving our household. They worked very efficiently and were actually finished ahead of the estimate provided. Not that I ever want to move again, but if I do, This Side Up will be my first call. Overall, a great experience from my first contact with Kristie to the guys pulling away. Highly recommend!

Renai Shaeffer
15:51 22 Apr 22
Thanks for all the help! Joey, Asa, Antonio, Kenneth and David.

Darren M. Thompson
14:03 21 Apr 22
The movers that serviced us today were Joey and Dee. These guys came in, accessed the situation and got right to work. Joey took charge to get the job done and D was right there with him. It took less than 3 hours from start to finish. I was very impressed with their skill, speed and professionalism. Joey and D are an asset to This Side Up moving company.

Laverne Thompson
20:44 15 Apr 22
We hired This Side Up Moving and were able to book a last minute appointment with no difficulties. Joey and David were very efficient movers and we had a great experience with them. They carefully loaded all of our things, being sure to carry and load our more fragile items securely. I felt that all of my things were safe with them! 10/10 recommend.

Jana Barfield
20:44 07 Apr 22
Zak, Antonio, and Richard did an outstanding job moving my things in a safe and timely manner. Im a returning TSU customer and I am always pleased with my service. Thanks guys!

Taylor Copeland
10:51 04 Apr 22
Charles and Dillon were super. Their service was prompt, professional, and courteous. I highly recommend them!

Patrick Harding
20:40 25 Mar 22
These are the people to call when you want your move done proficiently and professionally. Can't say enough great things about these guys. They were super quick, careful with my things, kind to my kids, asked thoughtful questions and just absolutely knocked the job out of the park.

Heather Wells
14:07 05 Mar 22
Had a fantastic experience all around with these folks. Moved halfway across the US for a reasonable price. Joey and Kanoi (I hope that's the right name) are pros. Fast, efficient, and not a scuff on anything.

Blake Holifield
19:06 03 Feb 22
Brett led a team with Ken, Tory, Jordan, and D. Great guys - professional movers. I've been moved by the largest and this team was by far the easiest to work with. Their estimates were spot on too. If you are moving - use them, you won't be disappointed.

Eric Stout
15:47 06 Jan 22
Zac, Kanoa, Tim, Derek all went beyond my expectations. They were very thorough, professional, courteous, extremely careful with my solid wood heavy furniture. Just can't say enough about how pleased with this company.

Used this company on a recent move. They were absolutely fantastic! Professional, on time and finished earlier than projected. I would not hesitate to use them again and would recommend them to anyone needing a moving company.

JR Vanbebber
04:42 17 Dec 21
This Side Up Moving made our recent move a wonderful experience. The staff were all extremely professional and courteous. Everything went smoothly from the estimate by Matthew, to the packing/loading and delivery. We have a lot of antiques and the loading team (Brett, Dareon, and Jayden) took extra care to ensure they were well protected. They were quick and efficient in their loading process. Alvin, Mason, and Kanoa delivered our household goods the next day. They were also very efficient in the unloading process. They took extra care not to scratchthe floors of the new house, which we truly appreciate. They also unloaded a gun safe from our F-250 that my husband had picked up earlier in the day (all pre-arranged with This Side Up Moving). An absolutely amazing team! Kristi and Shelby (I hope I have the names right) we kind and very customer oriented as well. They answered all my questions quickly...excellent customer service! I would highly recommend This Side Up Moving for any move, local or out-of-state. Thank you for an excellent moving experience!!

Marilyn Cain
15:44 29 Nov 21
Very happy with this company. From the initial phone call to final item they were professional and respectful. Shelby was polite and informative during my initial call. This being my first time using a moving company she answered questions I didn't even know I had 😀. Then Mason and Zak were efficient, nice, and treated myself and my furniture with respect. They even finished 30 minutes earlier than expected which saved us some money. Would highly recommend the company for any of your moving needs.

Michele Johns
16:38 17 Nov 21
I'm a realtor. I've personally used their services and recommended them to clients. Always a great experience!

Kory And Marty Alfred
15:13 16 Nov 21
This Side Up Moving and Storage is the RIGHT side up for me! The men, Torrey, Jamarr, Joey, and Kenneth, are professional and great to work with. The estimating process is easy, quick, and accurate. The Packers knocked out the task under the estimated time. Thank you This Side Up team!

Joe Crowhurst
23:21 15 Nov 21
Dylan, Devin and Tim were a great help to me and a delight to work with. They were very enjoyable and hard working, making the process of moving smooth and less stressful. I would be glad to have them work for me again.

Sarah Edman
17:01 10 Nov 21
Soo late in doing this... but the experience was amazing! We have moved alot but this was hands down the smoothest one ever ! The guys were so polite and quick yet efficient!!!

Arsalan Shaikh
18:57 11 Oct 21
This Side Up movers moved my family on August 11, which was the hottest day of the year! The movers were diligent, careful, conscientious, and very polite- even with a heat index of 110F and I can't even imagine how hot it was in the back of the truck. They moved my mother-in-law's precious piano like it was their own family heirloom. We can't express our thanks enough to Jordan, Kenneth, Kaliah, and Gerrod. An outstanding experience overall.

Erin Richardson
20:07 25 Sep 21
Outstanding job today by Jay, Jordan and Dillon! They were very thorough in protecting each item before loading the truck. Then took extra care to ensure that everything was placed exactly where we wanted it.My move is divided into (2) parts - today they moved us from the apartment to the new house. On Monday, they'll move the rest of our belongings from storage. I've requested Jay, Jordan and Dillon again for the move on Monday, great crew!This Side Up took provided top notch service. I highly recommend giving Kristy a call if you're planning a move!Thanks guys!

Jim Shepherd
19:40 17 Sep 21
Zack, Jake, Brett, and Devin are an awesome team. Very friendly and professional. Thank you guys!

Susan Caldwell
13:15 28 Aug 21
This Side Up Moving is definitely the way to go! All of the staff that we either spoke to on the phone or spoke with in person were so helpful and friendly. Due to us moving into a new build and our closing being pushed back, we had some scheduling issues (for us, not the moving company). This Side Up was very understanding and worked with us on getting our belongings moved to the new location as soon as they could. As far as the actual movers, they did amazing! We had Zack, Calvin, Garrod, Marcus and Brett. They were so careful with our belongings and our new walls! Not one scratch even in a tight 90 degree staircase! I was very impressed with Zack and Garrod getting some lager pieces upstairs. Everyone was very respectful of both houses and all of our stuff. I highly recommend this company for your next move!

Jessie Babcock
21:50 26 Aug 21
Feel free to contact any of our locations and we'll be more than happy to provide price estimates or tips for your moving preparation.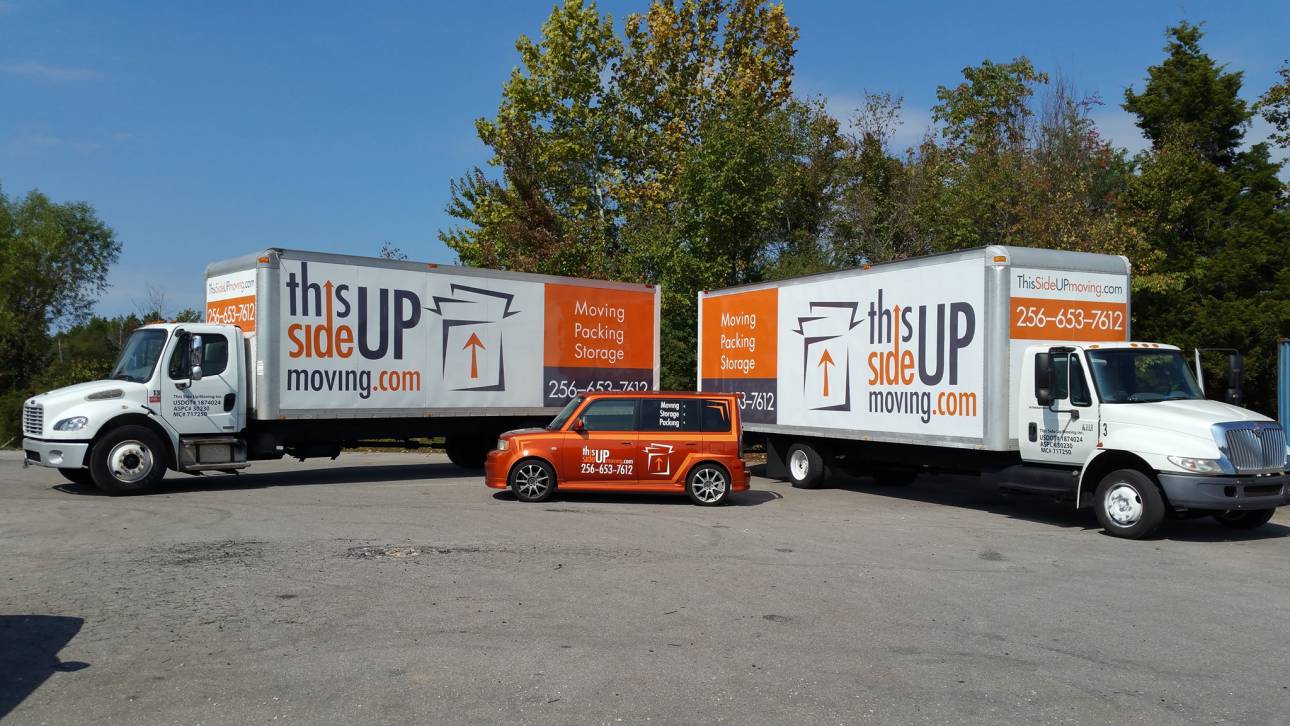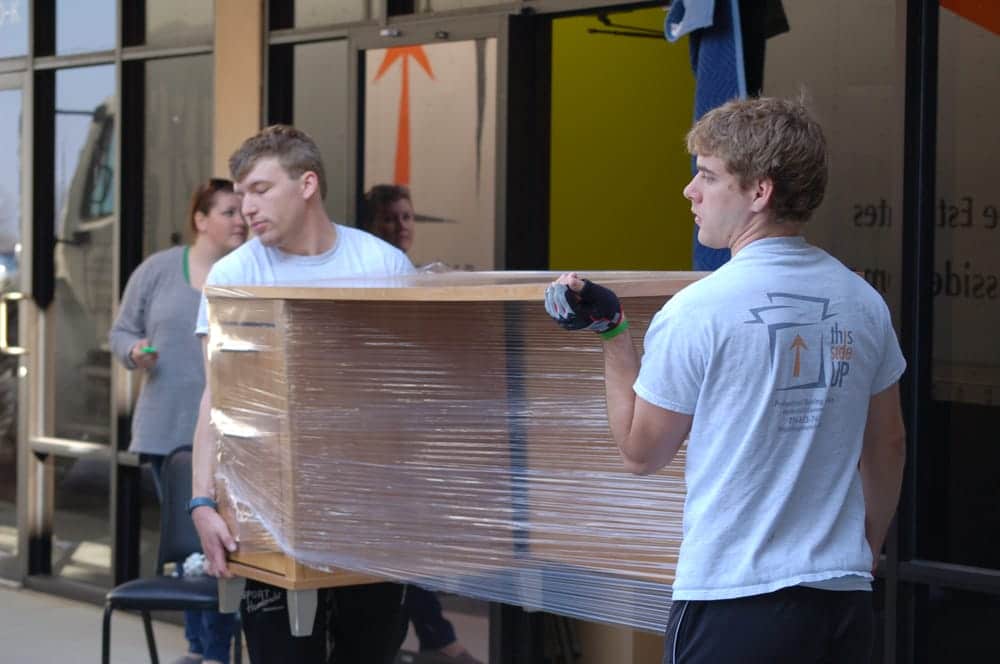 Movers in Huntsville, AL
We are fast and responsive, there's a reason our reviews are so positive. Feel free to contact any of our 3 locations and we'll be more than happy to provide price estimates or tips for your moving preparation. Just as important, we are local and care about your move, not like some of the big corporate brands driving around. Whether its pillows or furniture or office equipment, no job is too big to move for This Side Up Moving, your smart choice for movers.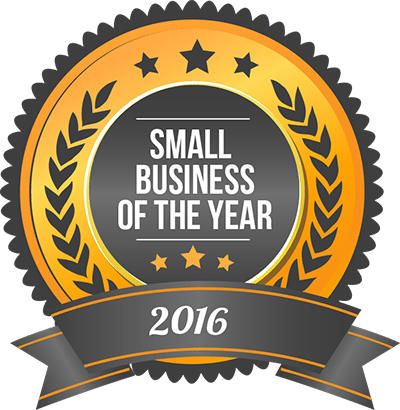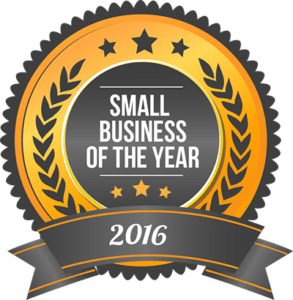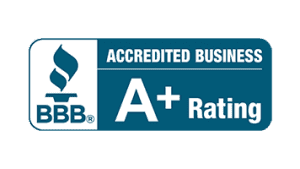 Local Movers Huntsville, AL
When you hire This Side Up Moving you can rest assured that you are partnering with a team of local movers that will handle your belongings as if it were our own. Unlike some other moving companies in Huntsville, AL, This Side Up Moving has assembled a team of professional movers that have years of experience helping our neighbors enjoy a simple moving experience from start to finish. Give us a call today and schedule your move with the top local movers in Huntsville, AL.
Working With Local Moving Companies in Huntsville, AL
There are seemingly countless moving companies available that are willing to assist you with all of your moving needs. However, not every moving company in Huntsville will provide the same level of service that you will get when you hire a local moving company. 
Here at This Side Up Moving we pride ourselves on providing an unparalelled moving experience. We strive to go above and beyond to provide the best moving service possible. This extends from the customer service aspect to the crew of local movers that will execute all the heavy lifting. 
If you want to work with a friendly team of local movers contact This Side Up Moving today.